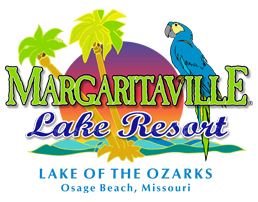 Margaritaville Lake Resort
494 Tan Tar A Drive
Osage Beach, Missouri
Hotel direct – 573-348-3131
https://www.margaritavilleresortlakeoftheozarks.com/
Toll-Free Room Reservations: 1-800-826-8272
Use group code MAAC when making your reservations.  
Group Room Rates:
Standard Room: $125
All rooms are non-smoking. Most have a patio or balcony. Room amenities include: refrigerator, free high speed internet access, coffee maker, hairdryer, and alarm clock radio.
Tan-Tar-A Resort is located on State Rd KK off of Highway 54 in Osage Beach, Missouri.
To find using a GPS unit, use address of 494 TanTarA Dr, Osage Beach MO 65065.  GPS coordinates are N 38˚7'43"  W 92˚43'2.

St. Louis
Interstate 70 West to Kingdom City, exit right, turn left onto Highway 54 West.  Continue on Highway 54 West through Jefferson City and Osage Beach, exiting at the State Road KK exit exit.  Turn right onto State Road KK at the stoplight. Remain on State Road KK, merging with traffic coming off the round-a-bout. Tan-Tar-A will be 2 miles on the left. Approximate miles:  180-200
Springfield
Interstate 44 East to Lebanon, Highway 5 North to Camdenton, Highway 54 East to Osage Beach.  Exit at State Road KK, turning left at the stoplight. Remain on State Road KK, merging with traffic coming off the round-a-bout. Tan-Tar-A will be 2 miles on the left. Approximate miles:  90
Kansas City
Interstate 70 East to Highway 65 South to Highway 54 East (at Preston) to Osage Beach.  Exit at the State Road KK exit and turn left onto State Road KK.  Remain on State Road KK exit, merging with traffic coming off the round-a-bout. Tan-Tar-A will be 2 miles on the left. Approximate miles:  190-200
Columbia
Highway 63 South to Jefferson City, Highway 54 West through Osage Beach.  At State Road KK exit, turn right onto State Road KK. Remain on State Road KK,  merging with traffic coming off the round-a-bout.  Tan-Tar-A will be 2 miles on the left. Approximate miles:  90