Provides leadership, advocacy, and professional development for adult basic education practitioners and adult learners in order to advance the unification and professionalization of the field.
Links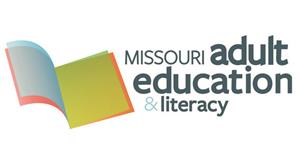 DESE (Missouri Department of Elementary and Secondary Education)
The Department of Elementary and Secondary Education (DESE) is the administrative arm of the State Board of Education. It is primarily a service agency that works with educators, legislators, government agencies and citizens to maintain a strong pubic education system. The scope of the Department's duties range from early childhood to adult education and community services.
MACT (Missouri Association for Customized Training)
Organization of training professionals involved in administering and delivering training in the State of Missouri.
LERN (Learning Resources Network)
NCCET (National Council for Continuing Education and Training)