OPENING Session- TUESDAY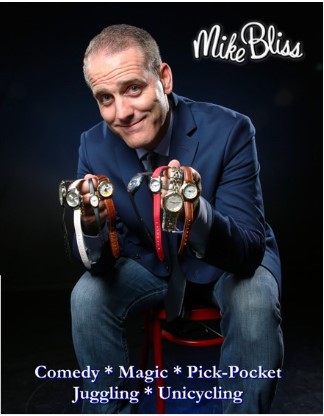 MIKE BLISS
– Illusionist!
Mike Bliss is recognized as one of the top entertainers in the country, Mike has been dazzling audiences with his high-energy performances and Award-Winning Comedy Magic Show for over 25 years. He's performed all across the country from Miami, FL, to Fairbanks, AK, to the World Famous Magic Castle in Hollywood, to Cancun, to Honolulu, to Tahiti, to Headlining his own show in Branson, MO! Mike was also voted "Branson's Specialty Act of the Year" & "Best Stage Act" for the Midwest Magic Jubilee! Mike's show is high energy, fast paced! Lots of audience interaction throughout mind-reading, visual magic, and comedy pick-pocketing stunts.
► Featured on CW's Penn and Teller
► Experienced Performer across the country
► Master of Variety
Video Clips:
Mike Bliss Promo – Vimeo
Penn and Teller Fool Us – Mike Bliss – YouTube
Comedian Mike Bliss Performs Magic On a Unicycle
---
KEYNOTE Speaker- WEDNESDAY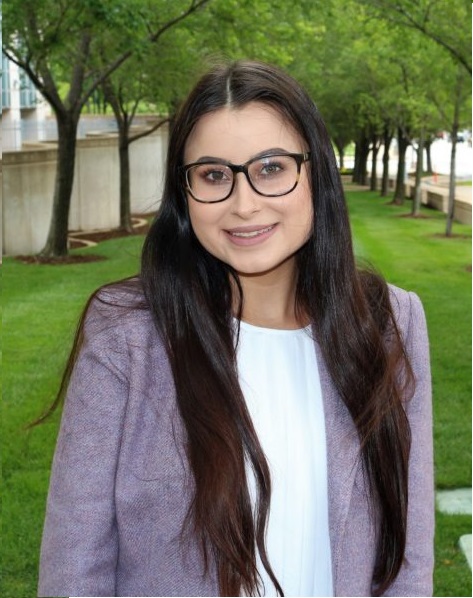 KATIE FIELDS
Katie was first introduced to the Starkloff Disability Institute (SDI) in 2016 while working at a Job Fair hosted by the Career Planning and Development Center at Webster. At the time, SDI was in the process of developing a marketing internship role and Katie seemed like the perfect candidate to fill it. She became the marketing intern in January 2017, continuing as an actively engaged volunteer even after her internship concluded.
As someone passionate about disability rights, she uses her skills, knowledge, and lived-experience to break down the barriers between college and career for students with disabilities in the St. Louis region and beyond. Through individualized career counseling, workshops, and events, she collaborates with colleges and employers to ensure disabled students have the resources they need to successfully begin their careers.
Katie is helping to create Access U curriculum, which includes resume-building, mock interviews and role-playing activities, as well as lessons in self-advocacy and disclosure of disability. Once students complete the classroom component of Access U, they are then placed in internships where they can apply these new skills.
---
CAPSTONE Speaker – THURSDAY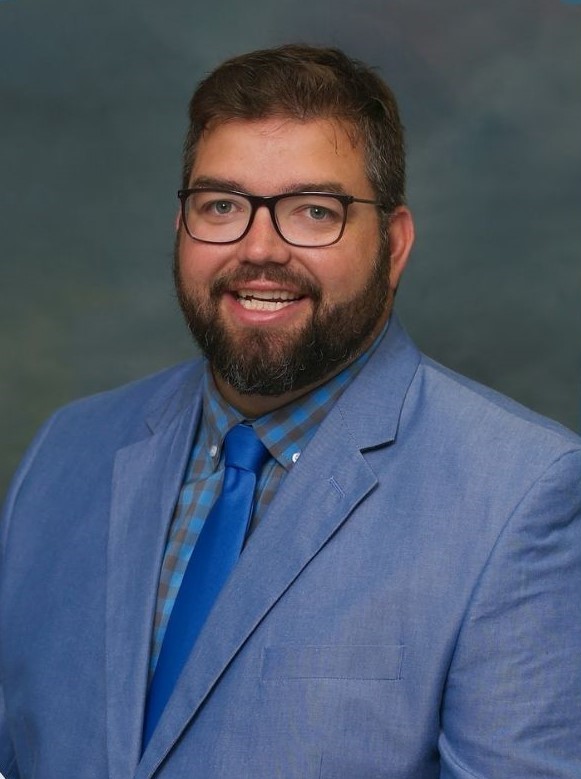 JOSH VARNER
Josh Varner is a trauma informed speaker and a school mental health professional with a PASSION for helping individuals and schools to support students who have been impacted by childhood trauma. Josh has presented over 200 high energy, informative, interactive presentations to audiences all over the country. Along with speaking Josh has been a mental health professional, school counselor and coordinated an at-risk student program. Josh has experience in the classroom working with traumatized students and knows what will work for teachers.
Be Their Hero: Trauma Informed Care
"Two out of every three students in the United States are impacted by a traumatic event. When students experience trauma or an extremely stressful situation, it's normal and natural for them to have a hard time coping afterwards. I'm passionate about teaching educators how to support individuals impacted by trauma. I specialize in inspiring teachers that they can support these students and be the hero in their life journey."
During this training participants will:
1. Learn how many students are impacted by childhood trauma and how to identify them.
2. Learn how the brain and body respond to trauma and how that impacts student behavior.
3. Leave with a 'Call to Action' and be equipped with specific tools that are easy to use to support their students.
Be Their Hero: Trauma Informed Care Presentation Link