Before You Quit Teaching: Tools, Resources, and Hope for New Teachers in High-Poverty Classrooms (a Ruby Payne training)

Monday, June 19, 2023
9:00 – 4:00 pm
The Pre-Conference is approved for 6 hours of PD Credit.
---
Teachers who participate in this training will:
1. Use calming strategies to help their students⁠—and themselves!
2. Better understand parents
3. Learn to work with administrators they may not like
4. Reduce discipline referrals
5. Thrive even under adverse working conditions
Registration Fee:
$50 Conference Attendees
The book "Before You Quit Teaching" and lunch are included in the price of the pre-conference fee.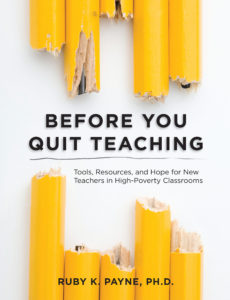 Will teaching ever be worth it?
Based on bestselling author Ruby Payne's book of the same name, this workshop shows teachers that Payne was once where they are now. Her insights and solutions are at once personal and professional, and they will help guide teachers to the knowledge, resources, and mindsets they need to create a future story of success and satisfaction.
Read More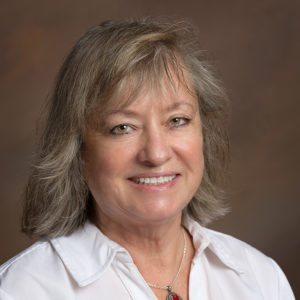 Bethanie Hamlett Tucker, Ed.D. 
Bethanie Hamlett Tucker, Ed.D. of Danville, Virginia, has been a professional educator since 1972. Through aha! Process, Bethanie provides training and consulting services for Tucker Signing Strategies for Reading, Understanding and Engaging Under-Resourced College Students, Emotional Poverty, A Framework for Understanding Poverty, Research-Based Strategies, Motivation, and Ready for College, Ready for Careers. An experienced consultant and author, Bethanie has been with aha! Process since 2000.
Read More