---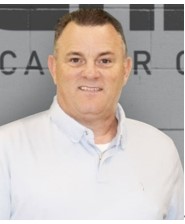 Jeffrey Cauley – OPENING SPEAKER
Born and raised in Bonne Terre, MO, like most kids, Jeff Cauley had no idea what he wanted to do after high school.  Originally, he thought that he wanted to do something in law enforcement or go to law school.  "I was the first person in my family to go to college.  Both of my parents were born and raised during The Great Depression, so I was brought up understanding the value of a dollar and hard work."
After high school, Jeff attended and graduated from Mineral Area College.  He then transferred to Southeast Missouri State University where he graduated with degrees in Criminal Law and English.  He applied and was accepted to law school at Washington University, but decided to pursue education instead.  He went back to college and completed certification in Secondary English, then completed his Masters in Educational Administration through William Woods University.  Jeff is currently taking doctorate classes at University of Central Missouri.
Jeff has been with North St. Francois County School District for the past twenty years.  "I have had the privilege of working on every campus in our district."  Currently, he is the director of UniTec Career Center and last year was selected as the Missouri Administrator of the Year.  
"My wife, Sherry, started the first non-profit children's dental clinic in Missouri and now has three offices and has provided quality care to thousands of needy families.  We have four children, all of whom graduated from college.  I am extremely proud of my family.  I enjoy traveling, sports, public speaking, and anything outdoors. While being an educator has been very rewarding, being a husband and father have been the great experience of all."
---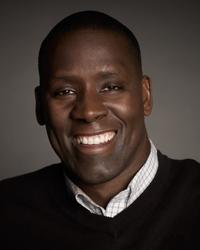 Tyrone Flowers – CAPSTONE SPEAKER
Flowers is the founder and president of Higher M-Pact. He graduated from the University of Missouri-Columbia with a bachelor's degree in sociology and a minor in psychology and went on to attend the University of Missouri-Columbia School of Law, where he received his Juris Doctorate. While attending law school, he received the CALI Excellence for the Future Award. Formerly known as SERVANT programs, Higher M-Pact was founded in 1993, incorporated in 1998, and formally launched full-time in 2003. Flowers lives with his wife Renee in Kansas City, Mo.
Tyrone Flowers was just 17 when a confrontation with a teammate turned violent. Tyrone put up his hands to fight, but the teammate pulled a gun. Multiple shots later, the once-promising basketball player was paralyzed for life. "The main thing that was ringing in my head was getting this person back – revenge," Tyrone says. "My goal was either put him in a wheelchair or kill him. "Tyrone was the one who ended up in a wheelchair. It was just the latest blow in a life that had been full of them.
Born to teenage parents who couldn't care for him and taken from his ailing grandmother at age 7, he spent the next decade bouncing between foster homes, group homes, residential treatment facilities and reform school. "I was told I would never amount to anything," Tyrone recalls. After his father was murdered when Tyrone was 10, "People would always tell me, 'You're going to be just like your father – either dead or in jail.' 
"Tyrone was just starting to get his life together – it was his senior year of high school – when an argument with a teammate escalated. The other boy pulled out a .357 Magnum and fired three shots, severing Tyrone's spinal cord. The desire for vengeance burned within him for two years. But in conversations with God, he moved past anger and self-pity to forgiveness and a new perspective. "Now, what was really burning in my heart was, 'Why did God save me?' " Tyrone says. "Why did I go through the things I went through? What was my purpose?
"Tyrone attended the University of Missouri-Columbia on a Fulbright Scholarship, not only graduating with honors but going on to earn a law degree in 1998. While in school, working on a paper about the juvenile-justice system, he visited some of the centers where he'd stayed as a child. He found that he had a connection with the kids."[They] were going through something that I'd already experienced – parents are incarcerated or dead, grew up in poverty, trouble in school," he says. "I knew that God had equipped me uniquely to work with high-risk urban youth.
"Today, Tyrone leads Higher M-Pact, a ministry to rescue and mentor at-risk youth in Kansas City, Missouri, and beyond. "I realized that, if you're operating in God's perfect will, you're not disabled," he says. "He's going to enable you to do whatever you're called to do."
---